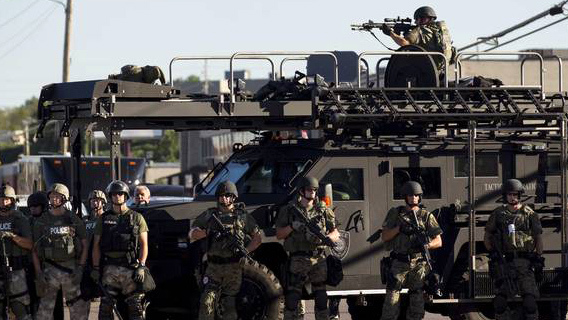 Meanwhile in the U.S.: Ferguson riots have left a 'deep wound'
across America, Missouri governor says via The Telegraph.
The expression a "perfect storm" describes a series of events that seldom occur simultaenously. This rare combination of circumstances that aggravate a situation drastically originated with early climatologists. The expression is also of interest when analyzing global current affairs. The global community can handle these conflicts and "disturbances" only when diplomacy, military power and effective use of resources are coordinated. 
Ukraine – rising tension or balanced endgame?
The military tension between Ukraine state military, seperatists and Russia increases as another Ukraine fighter plane is shot down over Eastern Ukraine, an area that are know for their heavy industry and related infrastructure. The city of Donetsk came under renewed shelling on Friday after 11 residents were killed and 8 wounded in heavy fighting between government forces and rebels on Thursday.
Syria and Iraq – the rise of the "Islamic State" (aka ISIL, IS)
The current fighting and killing in Syria and Iraq under the banner of the Islamic State is the result of a serious underestimation of the backlash of military intervention in Afghanistan and Iraq and the involvement in Syria. Currently the Kurdish troops are the most qualified opponents with the support of U.S. and NATO air support.
Ebola Outbreak
The Ebola outbreak in West-Africa has claimed over 1000 lives and is the largest outbreak in history. Health workers are struggling to quarantine suspected cases and the World Health Organization is critized for not putting enough effort into stopping the outbreak.  The Geneva-based agency has reported 1,145 deaths among the 2,127 people infected by the virus as of Aug. 13. There is also 1 million people in need of food aid in Guinea, Liberia, and Sierra Leone, and the areas hardest hit by the epidemic so far. Follow the outbreak with the contagious disease tracker Health Map on the current Ebola outbreak.
..on a brighter note: