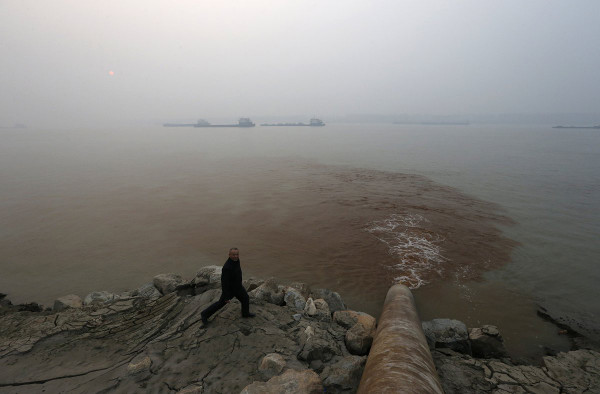 Water pollution in China
As the current outlook for the global security situation worsens the Plausible Futures Newsletter keeps covering the news and scenarios. Enjoy this current free SitRep for the dominant driving forces and scenarios:
Ukraine
Ukrainian forces advance in east as Russia, West squabble via Reuters.
Germany denies 'land for gas' deal with Putin via The Local.
Israel, HAMAS and Iran
Iranian officials say they have armed Hamas for fight with Israel via LA Times.
US President Obama signs bill to finance Israeli Iron Dome via Associated Press.
Cash, Weapons and Surveillance: the U.S. is a Key Party to Every Israeli Attack via The Intercept.
Syria and ISIS in Iraq
ISIS Terrorists 'Have Seized Iraq's Largest Dam' via Newsweek.
German flooding of the Pontine Marshes in World War II via BioOne.
Ebola pandemic?
Patient at Mount Sinai Has Ebola-Like Symptoms, Hospital Says via NY Times.
Experimental Ebola Treatment Came From California Company via NBC News.
Craters in Siberian and instant lakes in Tunisia.
Mysterious Siberian crater attributed to methane via Nature.
Mystery as 'lake' appears in middle of Tunisian desert and becomes overnight tourist attraction via The Independent.
Water pollution in China and radiation in Japan
Shocking Photos Show How Polluted China's Water Has Become via Business Insider.
Monkeys show effects of fallout from Fukushima nuclear meltdown via South China Morning Post.
Subscribe to the Plausible Futures Newsletter for comprehensive scenarios.