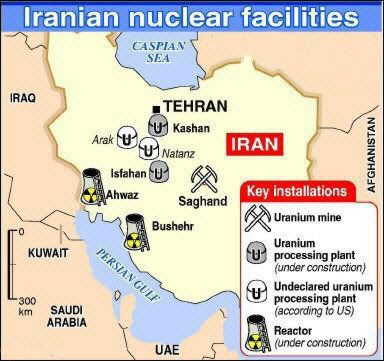 Israel has launched a covert war against Iran as an alternative to direct military strikes against Tehran's nuclear programme, US intelligence sources have revealed.

It is using hitmen, sabotage, front companies and double agents to disrupt the regime's illicit weapons project, the experts say.

The most dramatic element of the "decapitation" programme is the planned assassination of top figures involved in Iran's atomic operations.

Despite fears in Israel and the US that Iran is approaching the point of no return in its ability to build atom bomb, Israeli officials are aware of the change in mood in Washington since President Barack Obama took office.
Source: Telegraph.